Applications (Upgrade)
Open Access Web Services API
A platform for integrating with IT systems, providing access to ID management data, logged events, and hardware configuration information. Allows the creation of a client against a REST API to OnGuard through NGINX as the web service that abstracts the AMQP language.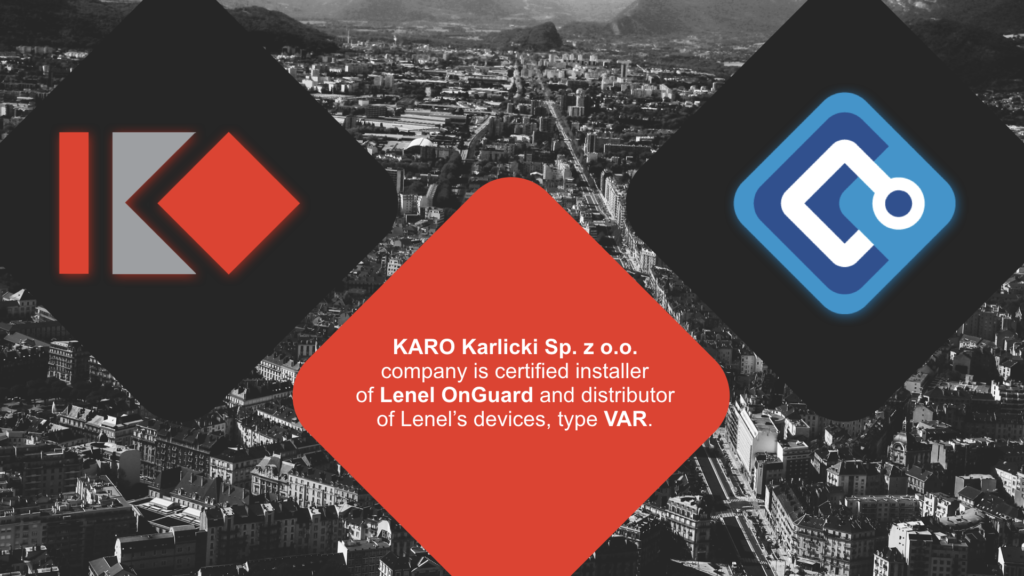 KARO Karlicki Sp. z o.o. company offers its assistance at every stage of the implementation of Applications or any Lenel System, starting from the initial analysis of the situation, through the creation of concepts, the design stage, the equipment completion, installation and commissioning, as well as maintenance service. We make cost estimates for the needs of budget calculations.
We also undertake the maintenance of existing systems.
Our employees are well trained, they have proper knowledge, experience and required permissions.
We invite you to cooperation.