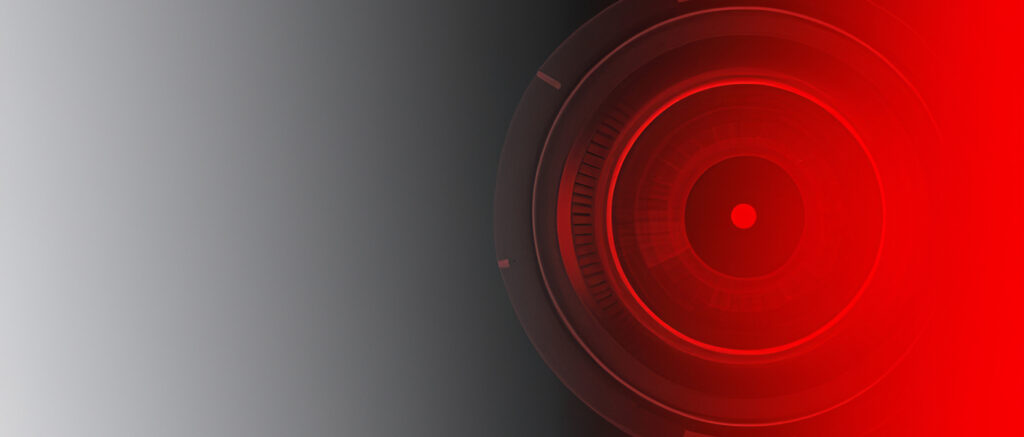 Video Surveillance System VSS
Video Surveillance System is a system
that uses cameras…
How to choose cameras for your needs?
Purpose, Environment, Range of View…
What is VMS?
VMS (Video Management System) is a video management system…
Cameras
Axis, Hanwha, Avigilion…
Video Management Systems
Milestone, Exacq
What is video analytics?
Video analytics is the process of
automatically analyzing…
Video Surveillance System VSS
Video Surveillance System (VSS), also CCTV (Closed-Circuit Television), is a visual monitoring system that uses cameras and other devices to record, transmit, and observe images for the purpose of ensuring security, monitoring, or surveillance in a given area. VSS has replaced the previously common acronym CCTV due to technological advancements and changes in monitoring systems. While CCTV referred to closed-loop systems with limited scope, VSS encompasses a broader range of technologies, including IP cameras, computer networks, and video management software. VSS allows for remote access and management of images from multiple cameras simultaneously. Although some people still use the term CCTV, especially for older closed-loop installations, VSS is a more comprehensive term that better describes modern monitoring systems utilizing various technologies.
How to choose cameras for your needs?
Monitoring Purpose: Specify whether the camera will monitor the inside of the building, the outside of the building, or both. Different camera parameters may be required for warehouse monitoring and different for parking.
Environment: Check whether the cameras will be exposed to rain, moisture, wind, or sunlight. If so, choosing cameras with the appropriate weather protection ratings is essential.
Range of View: Specify what field of view is needed for the monitored areas. Do you need a wide viewing angle to cover a large area or a narrower one to focus on the details? For example, a camera with a wide viewing angle may be preferred for monitoring a reception area, and a camera with a narrower viewing angle for face detection monitoring may be preferable.
Resolution: Select cameras with appropriate resolution. High resolution is essential if you need sharp details, for example, identifying people or registering license plates.
Light Sensitivity: Pay attention to the camera's light sensitivity, especially if you plan to monitor low-light areas or at night. Cameras with light amplification (e.g., infrared technology) can provide better visibility in low-light conditions.
Additional features: Consider whether you need additional features, such as optical zoom, image stabilization, motion detection, real-time analysis, or remote camera control. These functions may affect the operability of the monitoring system.
Budget: Define your budget and match your choices with available funds. Keep in mind that better image quality and added features may come with a higher price tag.
We encourage you to contact KARO Karlicki, our team of professionals will help you tailor solutions to your specific needs and ensure the optimal selection of cameras for your system.
Cameras
Axis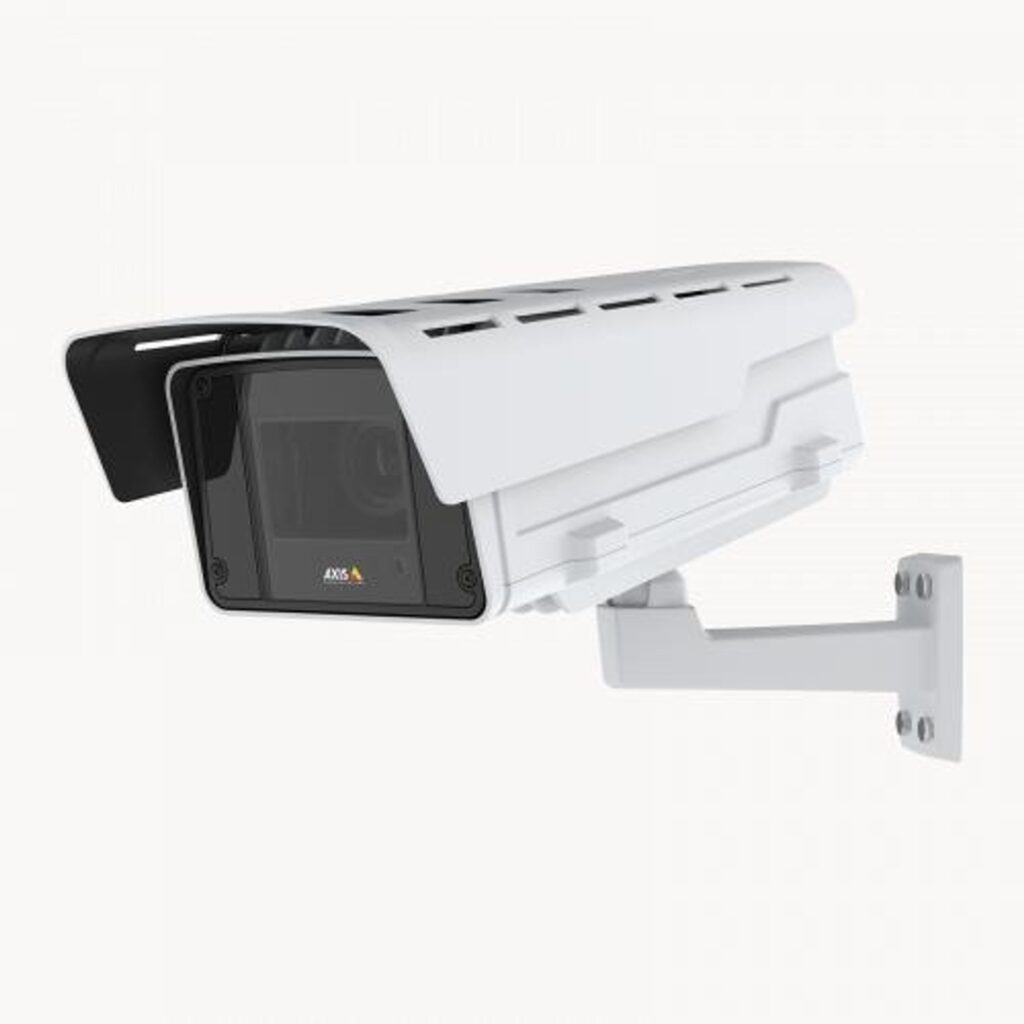 Axis Communications offers innovative network cameras that go beyond traditional video surveillance. Their intelligent technology and data analytics improve security and enable various applications such as management, optimization, and control. Axis cameras are characterized by high image quality adapting to harsh environmental conditions. A wide selection of devices allows easy integration with other software, creating comprehensive solutions in the field of security and surveillance.
Najważniejsze atuty systemu Axis:
Image quality: Axis Communications cameras meet the highest quality standards, ensuring precision and detail. Regardless of the lighting conditions or challenging environments, you can be sure that our cameras will deliver bright and clear images.
Intelligent technology: Axis Communications cameras can recognize, analyze, and interpret situations thanks to advanced algorithms and data analysis. They enable automatic motion detection, face recognition, vehicle identification and many other functions that significantly increase the effectiveness of surveillance.
Flexibility and integration: Axis Communications products are based on open industry standards, allowing easy integration with other systems. You can customize the cameras to your needs and integrate them with your existing infrastructure.
Security: Axis Communications is committed to cybersecurity. It applies strict product security criteria to minimize the risk of attacks and ensure your system is protected.
More about Axis Communications cameras on the manufacturer's website.
Hanwha Vision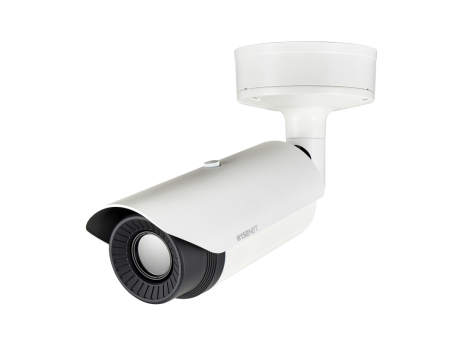 Key features of Hanwha cameras:
Image quality: Hanwha IP cameras provide high resolution, ensuring image quality and detail, enabling a clear view of the surveillance footage.
Image analysis: Hanwha cameras use advanced analytics features such as motion detection and object tracking, enabling intelligent monitoring and real-time event detection.
Integration: Hanwha cameras are designed to seamlessly integrate with various third-party applications, allowing users to take advantage of additional features and extend the capabilities of their security system.
Cybersecurity: Hanwha prioritizes cybersecurity by applying certificates and encryption keys in every chip, ensuring secure storage and access to video data.
More about Hanwha Vision cameras on the manufacturer's website.
Avigilon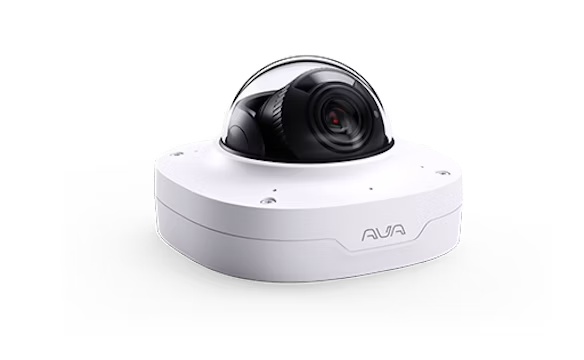 High image quality: Avigilon cameras are known for their excellent image quality. They are characterized by high resolution, wide dynamic range (HDR), and advanced image processing functions, which allow for obtaining a detailed image with a high level of reproduction.
Advanced video analytics: Avigilon cameras include built-in video analytics, such as face recognition, motion detection, behavioral analysis, people counting, and more. This enables intelligent monitoring and detection of unusual events.
Scalability and flexibility: Avigilon products are available in a variety of configurations, allowing you to customize the solution to individual needs. Systems can be easily expanded to increase protection over a larger area gradually.
Integrated solutions: Avigilon offers cameras and management software that allows you to combine cameras into one coherent monitoring system. Avigilon Control Center allows remote monitoring, management, and analysis of collected data.
Design: Avigilon cameras are designed to be installed in harsh environments such as cold, moisture, and dust.
You can find out more about Avigilon cameras on the manufacturer's website.
In addition to the above-mentioned, KARO Karlicki also offers products from other manufacturers of monitoring systems, such as TruVision, BOSCH, EVERFOCUS, NOVUS, SONY, BCS.
What is VMS?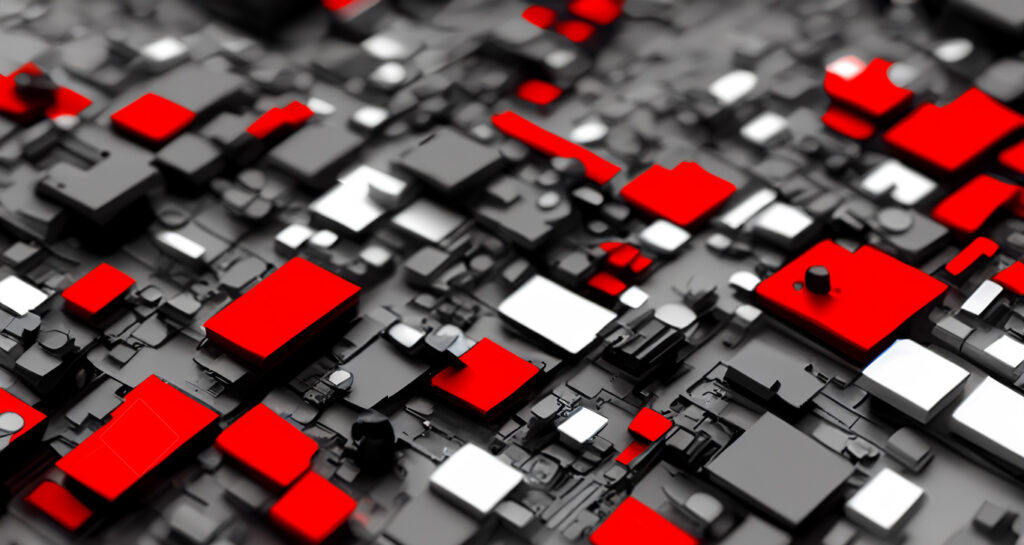 VMS (Video Management System) is a video management system that is used to monitor, manage, and archive video data from cameras and other devices in the monitoring system. VMS allows users to control and operate multiple cameras simultaneously, view, record, playback, and analyze video data.
The primary features of the VMS:
Real-time monitoring: VMS allows you to view live camera images from different locations simultaneously on a single interface, making it easy to monitor and respond to events in real-time.
Recording and archiving: VMS allows you to record images from cameras and store them in the form of an archive. The user can program the recording schedule, set the quality parameters of the recorded material and store it for a specified period of time.
Playback and analysis: VMS allows you to browse archived recordings, rewind, zoom and slow motion playback. In addition, some VMS systems offer video analytics features such as motion detection, facial recognition, and behavioral analysis.
Multiple camera management: With VMS, you can manage and control multiple cameras at the same time. Users can create groups of cameras, create individual views, assign permissions to users and control cameras remotely.
Notifications and Alarms: The VMS can generate notifications and alarms when it detects events such as motion, signal loss or exceeding certain parameters. Notifications can be sent in the form of messages, emails or notifications on mobile devices.
VMS
Milestone

The Milestone XProtect video management platform enables organizations of all sizes to build fully customizable and scalable solutions. Video data analytics capabilities will bring the use of VSS systems to a new level.
Openness and flexibility: Milestone is known for its open approach to technology. Their VMS systems are typically compatible with a wide range of cameras and devices from different manufacturers. It allows to adapt the system to the needs and use the existing infrastructure.
Scalability: Milestone products are designed with scalability in mind. You can start with a small system and gradually expand it as your needs grow without replacing the entire system.
Versatile: Milestone offers a wide range of features and capabilities, including advanced video analytics, motion detection, face recognition, people counting, and more. It allows the system to be adapted to a variety of applications.
Integration: Milestone systems are well known for their ability to integrate with other systems, such as access control systems, alarm systems, and building management systems. It allows you to create a comprehensive ecosystem without using separate solutions.
Remote access: Milestone allows you to configure remote access to the system via a web browser or mobile application. It enables users to monitor and manage the system from anywhere and anytime.
User Interface: Milestone's user interfaces are often appreciated for their intuitiveness and ease of use. It allows operators to quickly master the tool and focus on effective monitoring.
Exacq

Exacq specializes in developing advanced video management systems (VMS) and surveillance equipment. Here are the main advantages of Exacq products:
Intuitive User Interface: Exacq products are known for their intuitive user interfaces, allowing you to easily manage and monitor your system. It enables operators to learn the functions and principles of operation quickly.
Versatility and scalability: Exacq systems are designed to be scalable. You can start with a small system and gradually expand it as your needs grow, without replacing the entire infrastructure.
Support for various cameras and devices: Exacq supports a wide range of IP and analog cameras, which allows the integration of different types of devices in one system. It allows you to use the existing infrastructure or choose new devices that best meet your needs.
Advanced video analytics: Exacq products often offer advanced video analytics, such as motion detection, license plate recognition, behavior analysis, and object detection. It allows for effective monitoring and quick detection of irregularities.
Integration with other systems: Exacq enables integration with various systems, such as access control systems and alarm systems. It allows you to create a comprehensive solution and better insight into the entire system.
Remote access: Exacq systems allow remote access to the monitored area via a web browser or mobile application. It enables you to monitor the situation from anywhere and at any time.
Stability and Reliability: Exacq products are known for their high-quality and operational stability, which is essential for surveillance systems that should run continuously.
Video Management Systems
Video analytics is the process of automatically analyzing and interpreting the content of images or videos. The purpose of video analytics is to extract information from images, recognize patterns, identify objects, and detect events or behaviors that may be important from the point of view of monitoring, security, data analysis, or other applications.
Video analytics uses various algorithms and techniques for image processing, deep learning, machine learning, and artificial intelligence. With these technologies, systems can automatically analyze vast amounts of video data to detect patterns and anomalies.
Examples of video analytics include:
Motion Detection: Systems can automatically detect movement in the frame, allowing you to identify potential intruders or abnormal events.
Facial Recognition: With facial recognition algorithms, systems can identify people based on facial features.
People Counting: Systems can analyze people's movements and count how many have passed through a specific space. It helps manage crowds in stores or at events.
Behavior analysis: The systems may detect unusual behavior or behavior patterns, which may signal potential threats or the need for intervention.
Object Recognition: Video analytics can help identify and classify different types of objects, such as vehicles on the road.
Video analytics has applications in security monitoring, traffic management, market analysis, medicine, industry, robotics, and many more. Advanced technologies allow for more effective and efficient use of vast amounts of video data.

KARO Karlicki Sp. z o.o. company provide comprehensive support throughout the entire process of implementing Video Surveillance System into your system, starting from the initial analysis of the situation, through the creation of concepts, the design stage, the equipment completion, installation and commissioning, as well as maintenance service. We make cost estimates for the needs of budget calculations. We also undertake the maintenance of existing systems.
Our employees are appropriately qualified, skilled and certified to perform security system installation. We have extended hardware and transportation facilities too.